****
Get your tickets NOW for BOY BAND REVIEW
Sept 25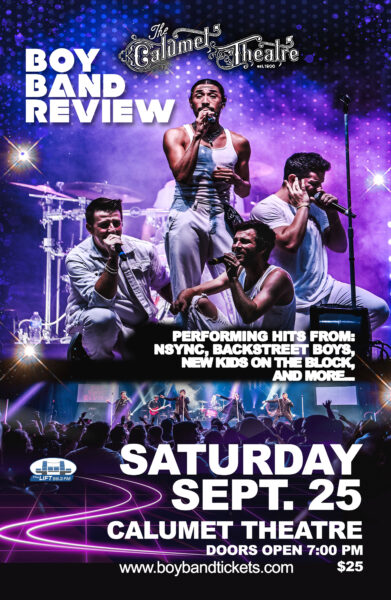 ---
Calumet Theatre Annual Membership Meeting and Election of Calumet Theatre Board of Directors.
Monday, September 27, 2021
5:30 PM in the Redjacket Ballroom.
Masking and Social Distancing are required.
2021-2022 ANNUAL MEMBERSHIP MEETING
Our Annual membership meeting will be held September 27th at 5:30 pm in the Red Jacket Ballroom, in the Calumet Theatre.  Due to the ongoing pandemic, we will be holding the meeting with some restrictions. Masks required for everyone present. Admittance to the meeting will be for active memberships only (please bring your picture ID), one person per membership and masking will be required.
Members are encouraged to attend in order to vote or if a member is not able to attend we would ask that you submit the attached proxy either by email, dropping it off at the box office or by mailing it to us.
US Post Office Mail – The Calumet Theatre, PO Box 167 Calumet, Michigan 49913
Email (we must have your current email address on file prior to receiving the proxy in order to confirm identity)
Send to ctboxofficemanager@gmail.com.
Anyone who wishes to nominate someone for an open board seat, please ask them to send a cover letter statement of intent to be on our board, and a resume; please send to ctboxofficemanager@gmail.com.
Deadline for all nominations/interested parties has been extended to September 25th @9am.This will allow us to get the bios put together and connect with them to ensure they understand the commitment of being a board member.
We will have the bios of all candidates available to you when you come to the meeting, so you can make an educated decision on who is best for the open seats.
Please vote!!  We need to hear from all of you.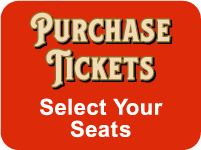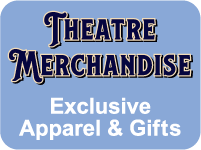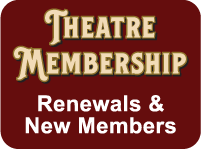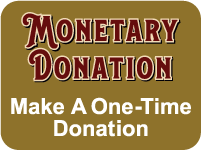 A handful of 2021 Monday Money Madness Raffle tickets are still available! To purchase yours, call the Box Office at (906) 337-2610 Wednesday-Friday, Noon-5 pm
Thank You For Supporting the Historic Calumet Theatre!