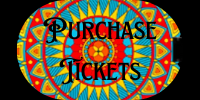 Friday, August 19th, 2022 | 7:00 PM | $10.00 General Admission
Tapestry is group of five local musicians woven together in a multi-faceted collection of musical styles and flavors. The musically diverse backgrounds of each player combine to form a traditional but unique acoustic sound: on any given performance you can hear music from the '20's all the way through traditional and current folk music. Mix in the utilization of many string instruments you have seen and heard, to ones you haven't, along with up to five part vocal harmony and a wonderful experience is guaranteed every time they appear.
Members
Tom Cook brings to the group a masters in music education and 35 years of teaching instrumental music in the public school system. Now "retired" from the traditional teaching venue Tom spends his time performing and playing in 9 different groups of a vast array of styles and medium. Tom is a multi-instrumentalist performing on nylon and steel string  acoustic guitar, 12 string guitar, mandolin, banjo, mandocello, Celtic bouzouki, upright bass, banjola, and many other eclectic instruments.
Mary Pat Cook has survived 39 years of marriage to Tom Cook and brings a master's of music education degree to the group as well. Mary Pat taught 29 years as an elementary music teacher along with stints as a middle school band and choir director. She also has her own piano and guitar studio. Mary Pat plays nylon and steel string guitar, hammer dulcimer, mountain dulcimer, auto-harp, bowed psaltery, mandolin, soprano, alto, tenor recorder and the occasional keyboard and suitcase percussion.
Roger Rumppe has an education background sporting a degree in chemistry. This does not stop him from pursuing his love of music and especially acoustic music. Roger shares his musical talents with all. He is the "heartbeat" of the ensemble playing acoustic bass and at times will share his guitar skill set as well.
Gail Ladish comes to Tapestry from a long musical background as an acoustic performer and vocalist. ''Twas a nun playing an Em chord on the guitar in my 6th grade classroom that hit my musical endorphins right between the eyes. "I have got to do that!" I taught myself to play guitar using a mirror, left handed, strings upside down. Eventually I flipped the strings right side up, but I still play left handed. While living in Southern California I was fortunate enough to study classical guitar with two prominent instructors. Opening up a whole new world beyond that of being a folk musician. Yet, folk is what I love most. If the instrument has strings on it, I want to play it! Being in a music group like Tapestry is the perfect musical outlet for me. My collection of instruments get to come out and play! Gail chooses to play nylon and steel string acoustic guitar, banjo, mountain banjo, cello, hog-nosed psaltery, accordian, and the occasional violin.
Jan Niebler At the young age of 10, she began playing in musical ensembles with her family. The Niebler family comes with a strong string music background with Dad enjoying stints in the Wausau and Stevens Point Symphonies. Now retired, her musical career started on the UW Madison Campus in 1964 at the Music Clinic. Jan earned a 4 year scholarship to play Viola with UW Symphony Orchestra. To quote Jan " I am still learning.. lots, and having fun with it".