The Red Jacket Jamboree, an old-time radio variety show, showcases stories, songs and humorous sketches about the Keweenaw Peninsula.
The October show celebrates the 25th anniversary of the Keweenaw National Historical Park.  The show is hosted by Lena Dorey with performances by The Red Jacket Jamboree Band, Red Jacket Actors and special guests.
Our featured performer for our October show is nationally known singer-songwriter and naturalist, Sean Rowe! https://www.youtube.com/watch?v=mSgnC5eQ5u0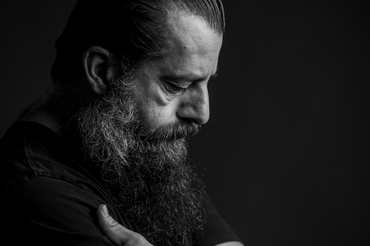 The show is recorded for radio broadcast at a later date. The audience must be in their seats 15 minutes before the start of the show.
The Red Jacket Jamboree is a production of Real People Media and Main Street Calumet, which produced the show's precursor, The Red Metal Radio Show (RMRS) from 2009-2013. The Red Jacket Jamboree with add contemporary narratives to the historical features of the RMRS making it similar in format to shows like Fibber McGee and Molly and The Prairie Home Companion.  The debut show in October will be followed by a full season of performances in 2018.
The Red Jacket Jamboree is supported by Real People Media, Main Street Calumet, Keweenaw National Historical Park and the Leo S. Guthman Fund. More information at
www.redjacketjamboree.org
We hope to see you at the Jamboree!
Tickets:
Adults $17.50
Child (0-18) $12.50
Reserved Seating