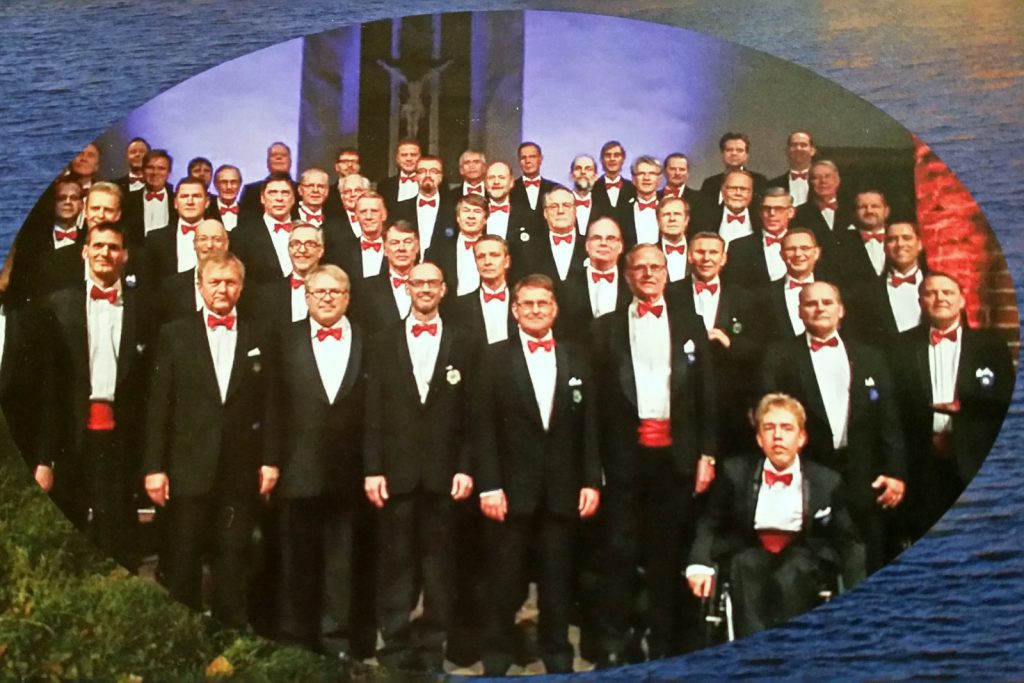 The male choir Runebergskören BSB from Borgå, Finland visits the United States!
Runebergskören BSB, where BSB stands for "Borgå Sångarbröder", visits the USA and gives 7 concerts in different places in the US Upper Mid West to celebrate Finland's 100 years of independence.
About the choir
Runebergskören BSB was founded in 1923 and consists of close to 50 singers. The language of the choir is Swedish as Finland is a bilingual country and Swedish has an official status. The repertoire is based on music mainly by Nordic composers but from time to time the choir also stretches out to explore new musical frontiers. The choir is conducted by Mr. Teppo Salakka since 2012.
About the repertoire in the USA
The repertoire is chosen to give a taste of the broad spectrum of Nordic male choir music. Composers like Leevi Madetoja, Selim Palmgren and Erik Bergman are well represented. Music by modern composers like Jaakko Mäntyjärvi and the choir's conductor Teppo Salakka is also on the agenda. The audience will also enjoy some fine pieces of music from Finland's neighbor countries Sweden and Norway covering different themes and topics. And as the purpose is to celebrate Finland's grand birthday, the great Jean Sibelius is, of course, in the limelight with a strong presence.
About the conductor
Teppo Salakka, born 1959, is a musician working mainly with woodwind instruments and choir conducting. He holds a Master degree in Arts, is a teacher at the Music Institute of Vantaa and conducts several choirs. He also finds himself composing new music, especially for male choirs. Mr. Salakka has been rewarded nationally for his music and he has been performing both on television and radio.
For more information visit – www.runebergskorenbsb.fi
Tickets: General Seating
Adults – $10
Children – $5
Finlandia Students w/ID – FREE