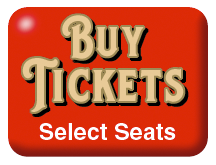 Pine Mountain Music Festival:  Moira Smiley & Jefferson Hamer – Wednesday, June 19 @ 7:30pm
Tickets $22 includes Historic Preservation fee. General Seating.
A pairing of two acclaimed artists for a special evening of music. Singer/Composer Moira Smiley has been heard on feature films, BBC & PBS television programs, NPR, and on more than 60 albums. "A gifted guitarist and singer, Jefferson Hamer is able to hit close harmonies… and weave gorgeous instrumental lines." -Acoustic Guitar.