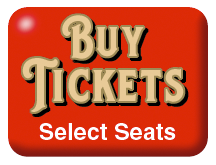 Lee Roy Parnell – Saturday, August 31 @ 7:30pm
Sponsored by Lake Fanny Hooe Resort & Campground.
Tickets $40-$35-$32 includes Historic Preservation fee. Reserved Seating. Member Discount.
 An intimate night with a multiple Grammy Award nominee. Lee Roy Parnell is one of the world's premier slide guitar players, as well as a distinctive singer, and hit songwriter. Combining Blue-Eyed Soul, Delta Blues, Road House Rock, Southern Boogie, Texas Swing, Country and Gospel, Parnell's sound defies conventional classification. His long list of hits include What Kind of Fools Do You Think I Am, Tender Moment, Love Without Mercy, On The Road, & I'm Holding My Own.