The Keweenaw Stars Homeschool Drama Club invites you to our 10th annual performance.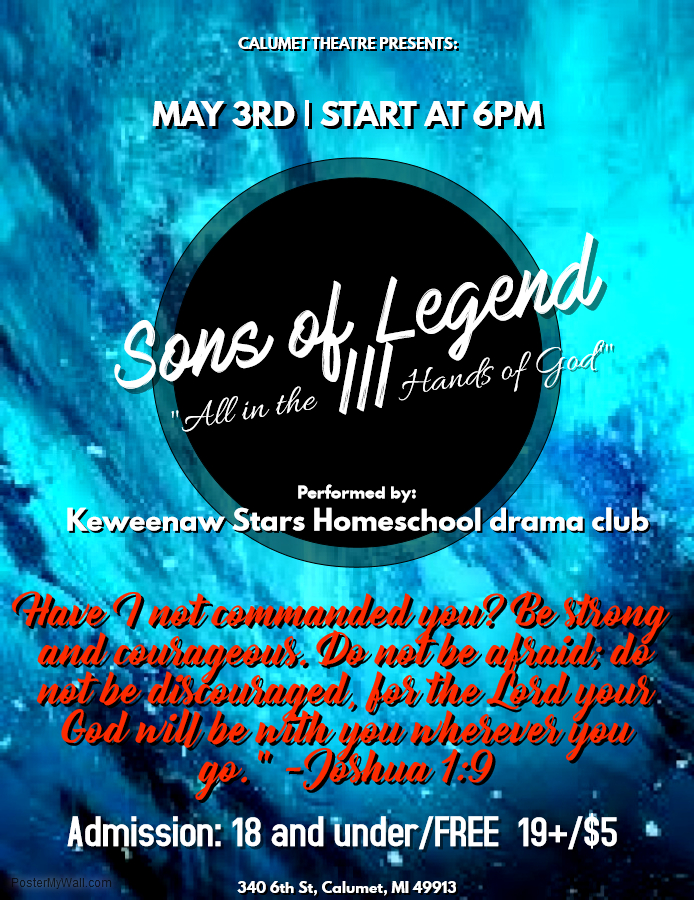 Students age 5-13 will perform scenes from C.S. Lewis's The Lion, the Witch, and the Wardrobe.  Four children are transported to another world and there must defeat the wicked White Witch while learning to trust in the Lion.  
After an intermission, students age 12-19 will perform an original play by a current club member, Sam Chizek.  The play follows The Sons of Legend, a group of four secret agents, as they combat the evil organization S.M.A.S.H.E.R. They find that their efforts are all in the hands of an even greater force.  
Please join us for two action-packed adventures! 
Tickets:
Adults $5.00
Children (0-18) Free
General Seating