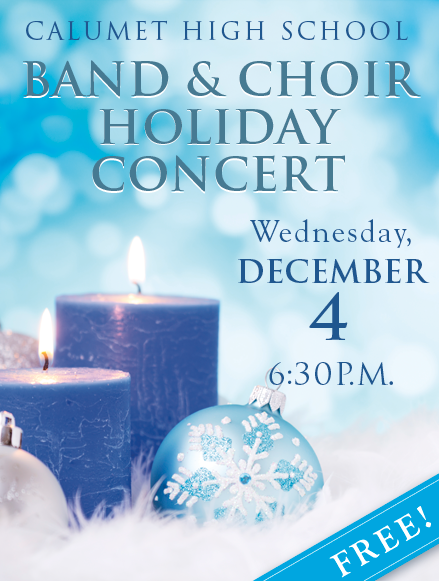 Calumet High School Band & Choir
Holiday Concert
Wednesday, December 4 – 6:30 p.m.
Free concert for all ages!
The sounds of the season will be in the Theatre December 4 when the Calumet High School Band and Choir performs. Join us for this FREE holiday concert and celebrate the music and vocal talents of Calumet High students!