THIS EVENT HAS BEEN CANCELLED.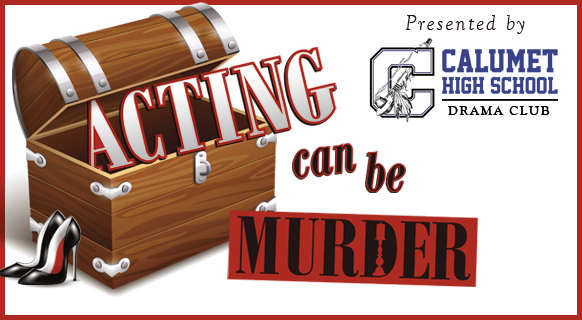 "Acting Can Be Murder" presented by Calumet High School Drama Club
Friday, April 17 – 7:00 p.m.
by Eddie McPherson
Dolores Gordon, who loves the stage, has always dreamed of stardom. But the only role she ever seems to land is that of the lowly understudy. So she decides the only way she is going to land the lead role in an upcoming community theatre production is to murder the lead actress, Guinevere Black. And that is exactly what she does. To make the murder more fun, Dolores hides Guinevere's body in a large wooden trunk that is used as the centerpiece of the production's murder-mystery set.
Synopsis: Heuer Publishing