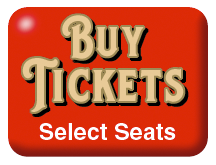 All Tickets:  $12.00

General Seating • Member Discount
Ticket price shown includes Historic Preservation Fee.

Tom Katalin & Highway 41 – Monday, August 17 – 7:30 p.m.

Musical Mondays Media Partner: WMPL and The Mix 93.5
Tom Katalin and Highway 41 are one of the Copper Country's best and favorite bands. This group of talented musicians is no stranger to the music scene.  Tom has shared the stage with national acts such as David Ball, Little Texas, Buddy Jewel, Bucky Covington, Richochette, Gordon Lightfoot, David Frizzell, Johnny Rodriguez, and most recently Rodney Crowell and David Allan Coe. Get ready to kick up your heels for a great night of hot Country music!